DJ Daddy Mack Brings your event back to the music you Love!
Discover our vision  to offer professional,  affordable  custom music with a professional DJ/MC services that will surpass any sound & musical expectations  for YOUR special event.
We also supply complimentary a 2,000 Watt generator for locations that do not have direct power.
https://djdaddymack.com/victoria-affordable-wedding-dj/DJ Daddy Mack  2021  safe online special,  DJ Daddy Mack will supply for a combination live/online event  complimentary streaming of your event on a password protected channel   This is a complimentary for any combination bookings, or affordable for any 100% safe events.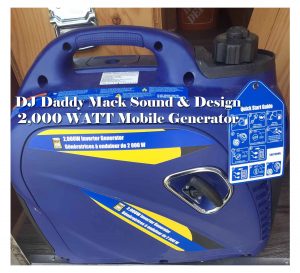 Start your experience and discover almost all types of your memory music which includes, Disco/Retro, Classic Rock, Salsa/Reggae, Motown, Big Band, Blues, Country, Jazz etc. Best Award Winning Victoria Wedding DJ on Vancouver island. Our legal Music library of almost 100,000 songs of all types. 
Experience that 1 song that brings back 1,000 memories.
All Events come with a 2 hours of free Music consultation
100% Guarantee at your event (ask about our terms)